Specializing in
leather buckles
custom leatherwork and
cell phone holsters!!

We specialize in custom leatherwork. Let us make a buckle, belt, cell phone holster or other unique leather item for your company, for a friend or just for yourself!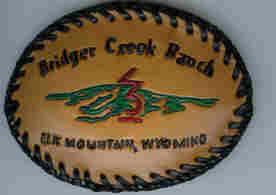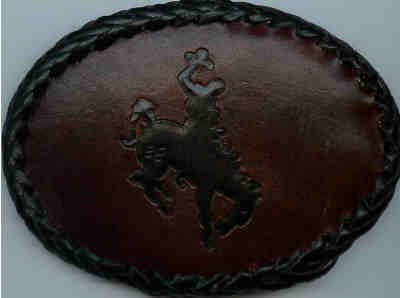 Check out the links
or give us a call to learn more.
Logos Wildlife Belts
New More BBQHook
Cell Phone Holsters (more to come)
Pistol Holsters
Checkbook Covers
Coasters
Zipper Pulls - NEW!
SALES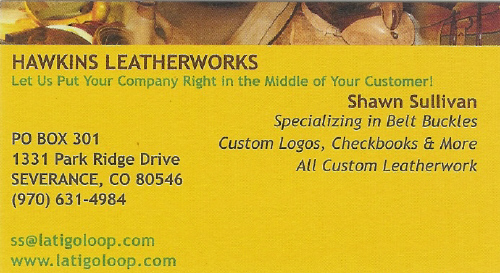 Hawkins Leatherworks
PO Box 301
Severance, CO 80546
ss @ latigoloop.com
(970) 631 4984